News of Khokimiyat
12.06.2018

Tashkent Hokimiyat and City Public Council announced Forum "Top 500"

On June 12, 2018, in Tashkent a press conference was hosted, where City Hokimiyat together with Public Council announced that Top 500 Forum would be held. It will be attended by leading businessmen, investors, ambassadors, trade advisers to embassies accredited in Uzbekistan, and which will be held on June 18 at 19:00 in the Botanical Garden.

01.06.2018

Protection of human rights is strengthening

The Authorized Person of the Oliy Majlis of the Republic of Uzbekistan for Human Rights (Ombudsman), in cooperation with the OSCE Project Co-ordinator in Uzbekistan, holds a roundtable discussion on "Organizational and legal development of the national preventive mechanism: international documents, peculiarities of foreign practice and experience of Uzbekistan", in Wyndham Tashkent hotel.

15.05.2018

New information portal

The National Project Management Agency under the President of the Republic of Uzbekistan and the Uzbek Republican Commodity Exchange organized a press conference on "A new mechanism of ensuring openness and efficiency of electronic public procurement", at the National Press Center.
Tashkent Hokimiyat and City Public Council announced Forum "Top 500"
---
Khokimiyats of districts of Tashkent city
News of Uzbekistan
25.05.2018

If you want to study in the United States...

The National Library of Uzbekistan named after Alisher Navoi, the U.S. Embassy in Uzbekistan held a presentation on "Education in the United States". The event was attended by young people, students and users of the library interested in studying in the United States.

23.05.2018

Reforms in Uzbekistan are promoted in India

On May 21, delegation of Uzbekistan consisting of representatives from the Development Strategy Center, the Institute of Strategic and Interregional Studies and the Information Analytical Center for International Relations visited India.

HOTLINES!
| | |
| --- | --- |
| Single Room (test mode) | (+998 71) 200-90-69 |
| Office | (+998 71) 239-05-52 |
| Fax | (+998 71) 233-78-23 |
Shavkat Mirziyoyev visited the Pentagon
President of Uzbekistan departed for the USA
Usefull resources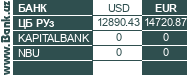 OPEN DATA PORTAL OF TASHKENT CITY KHOKIMIYAT

Number of complaints from the public and Entrepreneurs of admitted to the helpline
The order of the organization:
Time 09:00 - 18:00
Lunch 13:00 - 14:00
day off Saturday and Sunday