News of Khokimiyat
07.12.2017

Foreign investors are interested in new geological objects

In recent years, a favorable investment climate has been created in our country. It continues to improve within the framework of normative-legal acts, adopted by the Head of our state, on strengthening investment cooperation and attracting foreign investment, particularly in mining and geological sector.

05.12.2017

The budget will be accessible and understandable to all

A "round table" on discussion of the Concept of preparation and publication of the State budget for citizens was held at "Poytaht" business center, in Tashkent. The event was organized within the framework of implementation of the joint project of the United Nations Development Programme and the Ministry of Finance of the Republic of Uzbekistan "Support the public finance management reform in Uzbekistan".
On the forthcoming visit of the President of Kyrgyzstan to Uzbekistan
---
Khokimiyats of districts of Tashkent city

HOTLINES!
| | |
| --- | --- |
| Single Room (test mode) | (+998 71) 200-90-69 |
| Office | (+998 71) 239-05-52 |
| Fax | (+998 71) 233-78-23 |
The budget will be accessible and understandable to all
Uzbekistan and Russia: 25 years of strategic partnership
Usefull resources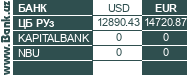 OPEN DATA PORTAL OF TASHKENT CITY KHOKIMIYAT

Number of complaints from the public and Entrepreneurs of admitted to the helpline
The order of the organization:
Time 09:00 - 18:00
Lunch 13:00 - 14:00
day off Saturday and Sunday